Cooloft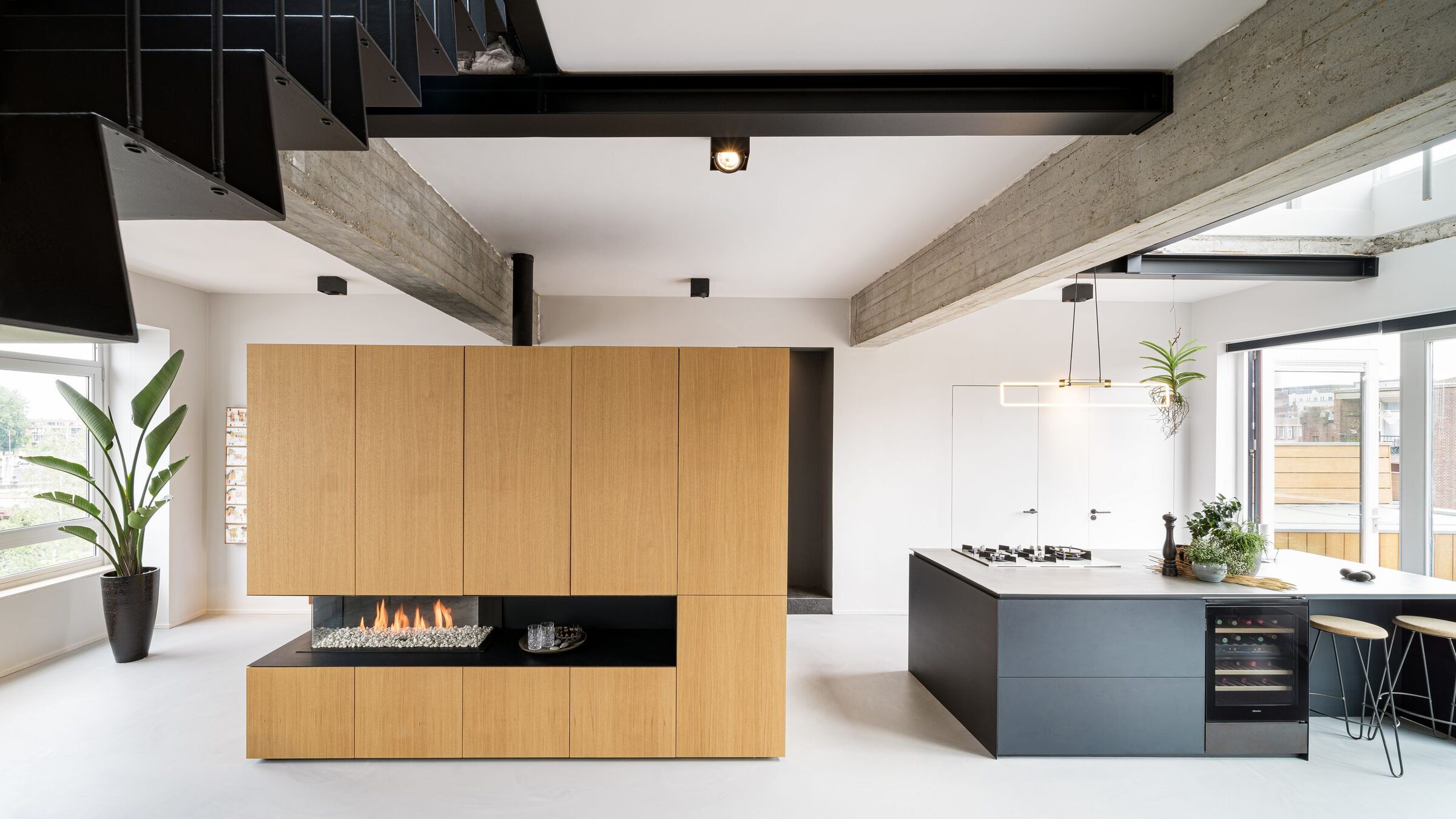 2019
Architects
Eva & Firm Architects
Location
Rotterdam, The Netherlands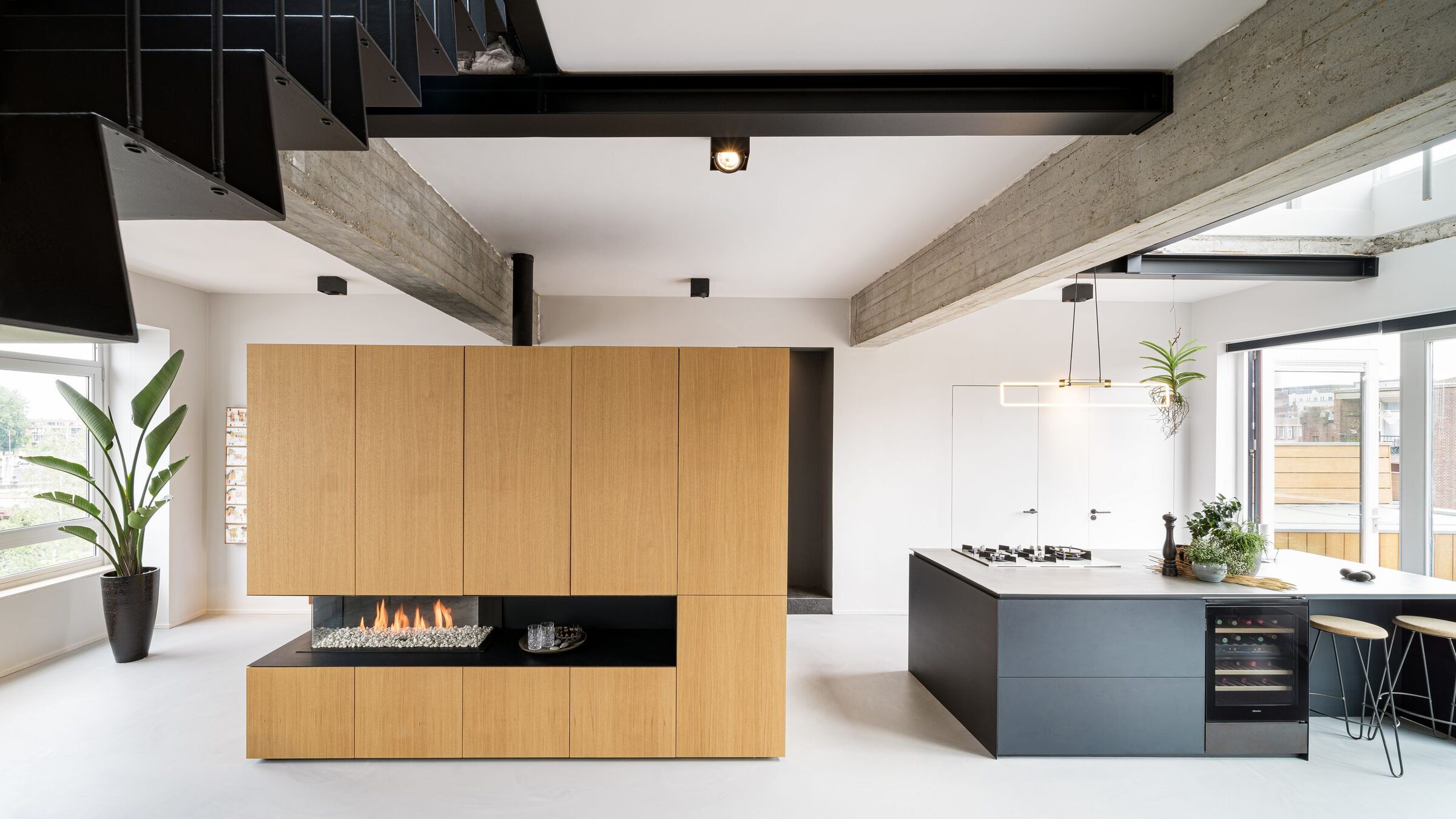 Words from the architects:
A couple from Rotterdam asked us to transform their bare casco property at the Coolhaven into a spacious loft home. Their desire was to add a lot of light, as few walls as possible, a void and a special staircase. The floor plan has been kept as open as possible to be able to experience the beautiful view of the Coolhaven and the Rotterdam skyline from all angles. The kitchen is positioned on the sunny side with access to the spacious roof terrace. The entire facade can be opened on a summer day, making the terrace an extension of the living room.
Various openings have been made in the existing concrete floor to reinforce interaction between floors. Sitting in the bathtub you look down into the kitchen but also out over Rotterdam. A wooden core has been designed in the middle of the house, in which the stove, wardrobe and kitchen appliances are integrated. The staircase is designed as a black eye-catcher that completes the rough character of the concrete beams.
A lot of attention has been paid to the details throughout the house. The cut through the concrete floor is still visible, door frames have been concealed, sliding doors slide into the walls and installations have been hidden from view. Everything to strengthen the spatial effect.